---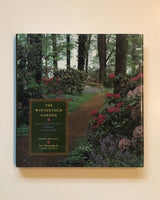 The Winterthur Garden Henry Francis du Pont's Romance with the Land by Denise Magnani
with William H. Frederick Jr., Jacqueline Hinsley, Robert F. Trent, Paul Hensley and Thomas Buchter
New Photography by Carol Betsch


8vo. pp. 192. 112 illustrations, 71 in colour. bibliography. index. cloth. dw.
[New York]: Harry N. Abrams , Inc., [1995].

First Edition.

New.

ISBN-10: 0810937794 / ISBN-13: 9780810937796

______________________________________________________________________________________________
The Winterthur Garden is the story of Henry Francis du Pont's lifelong love affair with his home, as well as a biography of one of America's great public gardens. Author Denise Magnani, curator of landscape at Winterthur, offers an engagingly intimate portrait of the man and his environment, documenting the evolution of a single garden and detailing its relationship to the interior of the house, from which it can be viewed. The masterpiece that du Pont created in Wilmington, Delaware, is now open for the public to enjoy, but for years it functioned as a private horticultural laboratory where du Pont - primarily known as a visionary collector of works of the American decorative arts - experimented as much with the landscape as with individual plant species gathered from the far corners of the globe. While, today, the garden may appear to be an informal, almost unplanned assemblage of plant varieties and colors, blooming in coincidental, if exquisite, sequence, in truth, nearly every square inch and every happy juxtaposition of color were meticulously planned by its loving owner.The text, which also features additional essays contributed by specialists from numerous disciplines, is breathtakingly illustrated by lush photographs of the garden taken by landscape photographer Carol Betsch. This newly issued paperback edition of the book features a completely new foreword by Winterthur's current director, Leslie Greene Bowman.