---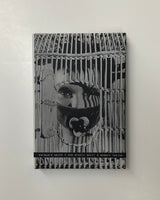 The Erotic Doll: A Modern Fetish by Marquard Smith
8vo. pp. 376. 20 colour & 110 b/w illustrations. index. hardcover boards.New Haven: Yale University Press, [2013].
New.
ISBN-10: 0300152027 / ISBN-13: 9780300152029
______________________________________________________________________________________________
Since the 19th century, dolls have served as toys but also as objects of obsession, love, and lust. That century witnessed the emergence of the term "heterosexual" and of modern concepts of fetishism, perversity, and animism. Their convergence, and the demands of a growing consumer society resulted in a proliferation of waxworks, shop-window dummies, and customized love dolls, which also began to appear in art. Oskar Kokoschka commissioned a life-sized doll of his former lover Alma Mahler; Hans Bellmer crafted poupées; and Marcel Duchamp fabricated a nude figure in his environmental tableau Etant donnés. The Erotic Doll is the first book to explore men's complex relationships with such inanimate forms from historical, theoretical, and phenomenological perspectives. Challenging our commonsense grasp of the relations between persons and things, Marquard Smith examines these erotically charged human figures by interweaving art history, visual culture, gender, and sexuality studies with the medical humanities, offering startling insights into heterosexual masculinity and its discontents.