---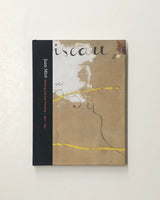 Joan Miro: Painting and Anti-Painting 1927-1937 by Anne Umland
with contributions by Jim Coddington, Robert S. Lubar, Jordana Mendelson & Adele Nelson
4to. pp. xiii, 242. profusely illustrated. hardcover. dw. New York: The Museum of Modern Art, [2008].
New.
Published in conjunction with an exhibition.
ISBN-10: 0870707345 / ISBN-13: 9780870707346
_______________________________________________________________________________________________
Taking Joan Miró's notorious declaration of 1927--"I want to assassinate painting"--as its point of departure, this richly illustrated volume is the first to focus on Miró the "anti-painter," identifying the core practices and strategies the artist used to challenge painting between 1927 and 1937.
Joan Miró: Painting and Anti-Painting 1927-1937
surveys the various material, iconographical and rhetorical forms of Miró's attacks on painting by presenting, in chronological sequence, 12 distinct series of works, beginning with a remarkable group of paintings on unprimed canvas and concluding with Miró's return to Realism in "Still Life with Old Shoe" (1937). Acidic color, grotesque disfigurement, stylistic heterogeneity and the use of resistant, ready-made materials are among the key tactics of aggression that are explored in this extraordinary presentation of the interrelated and oppositional series of paintings, collages, objects and drawings Miró produced during this crucial decade of his long career. This volume integrates close scrutiny of Miró's materials and processes with historical and iconographic analysis, leading to an expanded understanding of the underappreciated aggressiveness of an artist long regarded as Surrealism's most lyrical painter-poet.