---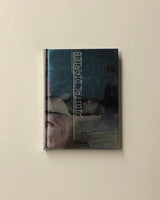 Digital Diaries by Natacha Merritt
8vo. pp. 256. 250 colour photo illustrations. hardcover boards. (near fine). Koln: Taschen, 2000.
Out-of-print.
ISBN-10: 382286398X / ISBN-13: 9783822863985
________________________________________________________________________________________________
Anyone who has seen her Digital Diaries has intimate knowledge of Natacha Merritt. And of her Friends, male and female, and her acquaintances as well. But Merritt's favourite motif is herself: she poses almost every minute of the day for her camera, taking photographs of herself in bed, in the shower, having sex with her friend, masturbating with and without accessories, from every imaginable angle and with the camera usually at arm's length. Merritt, born 1977, works with a digital camera, the Polaroid of the 90s, breaking down the most intimate details into universally accessible bits of information. Eric Kroll came across Natacha Merritt by chance in the internet, where she had put several of her photographs. This was something that left the tradition of classical pin-up and fetish photography, in which Kroll himself works, far behind. Face to face with Merritt's photographs one can reflect on intimacy and publicity in the digital age, on narcissism even, or on radical self-exploration with the help of the camera. But this all sounds better as Natacha Merritt herself puts it: in her view, she has found a new mode of masturbating her way into the next millennium.